The Virgin Valley Theatre Group performed "The Hallelujah Girls" a hilarious comedy play at the Mesquite Community Theatre During January and February 2023.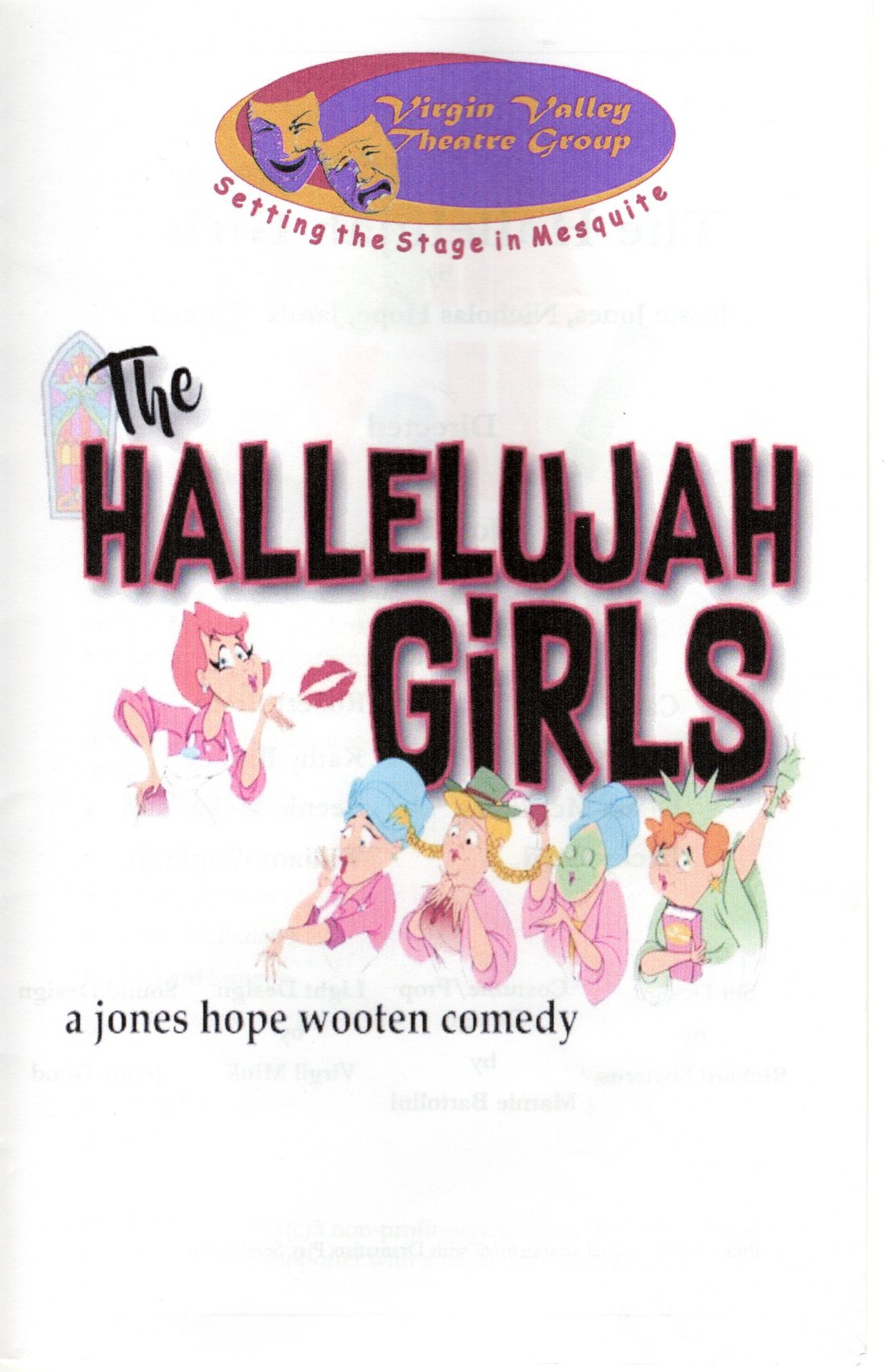 The Hallelujah Girls was directed and we believe, also produced by Joy Craig, who was also responsible for the very funny introduction at curtain time.
The cast included some familiar faces from prior shows and a few newcomers adding even more sparkle to the twists and funny turns of this play.
An abandoned church-turned-day-spa is the setting for this hilarious southern comedy. The feisty females of Eden Falls, Georgia gather every Friday afternoon at SPA-DEE-DAH! where unexpected twists and turns challenge the women to overcome obstacles and launch their new, improved lives. This side-splitting, joyful comedy will make you laugh out loud and shout, "Hallelujah!"
If you didn't see this fun show at the theatre, well then here it is in all its glory. En Joy!
THE DIRECTOR


THE CAST









***********************************************
After nearly a year in the making, the play you have been waiting for has finally arrived.