The Mesquite Weekly proudly features the Southern Nevada Symphony Orchestra and presents a musical tribute and our hats off to the folks who bring big city symphony performances to our small corner of southeastern Nevada and the Virgin River Valley. The 2022 season opened with "A Symphonic Holiday" symphony on February 19, 2022, at the Mesquite Community Theatre.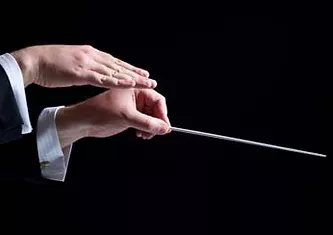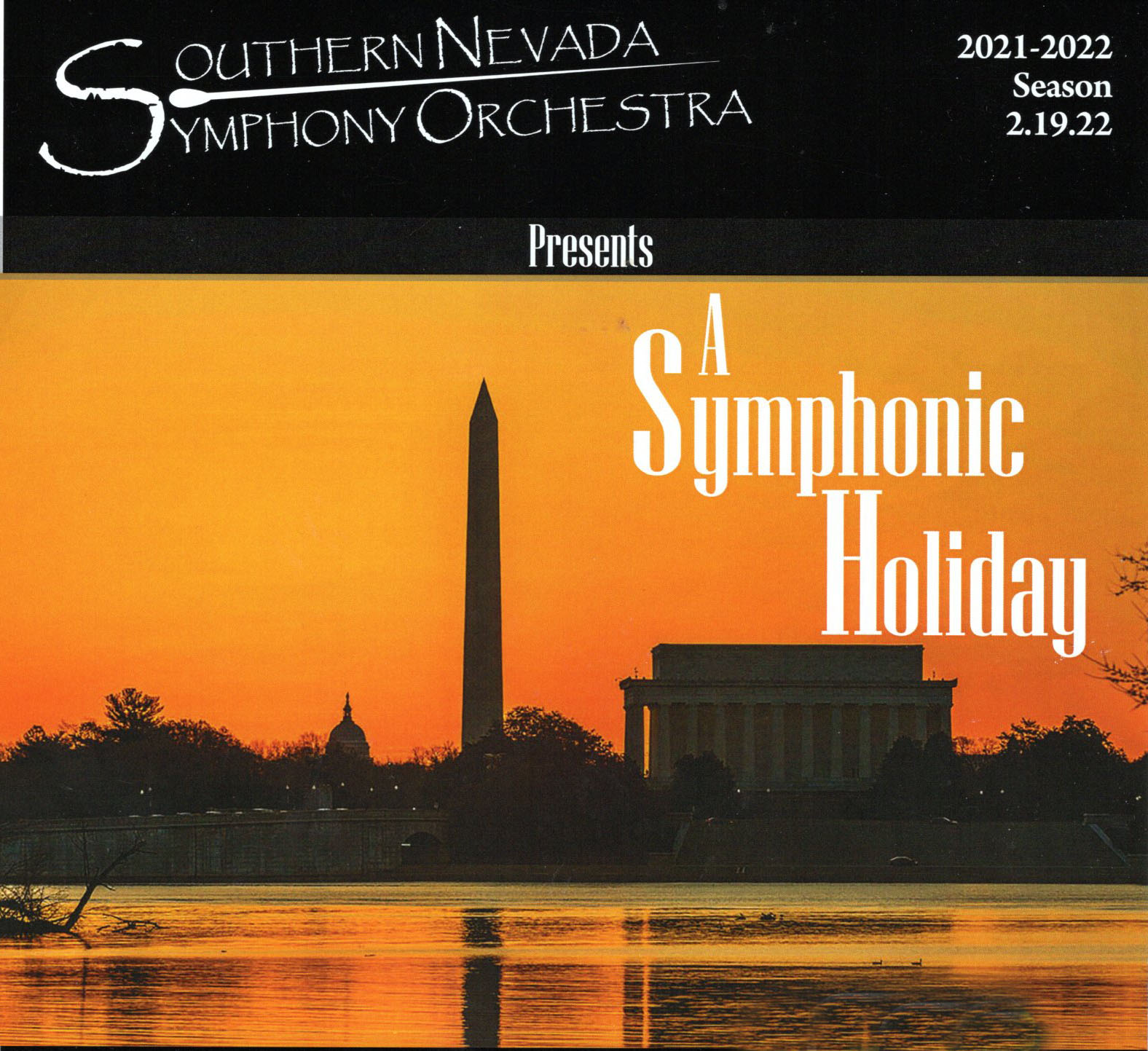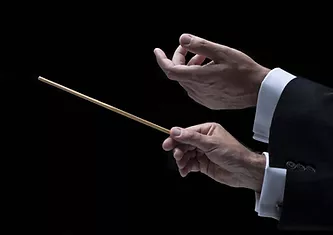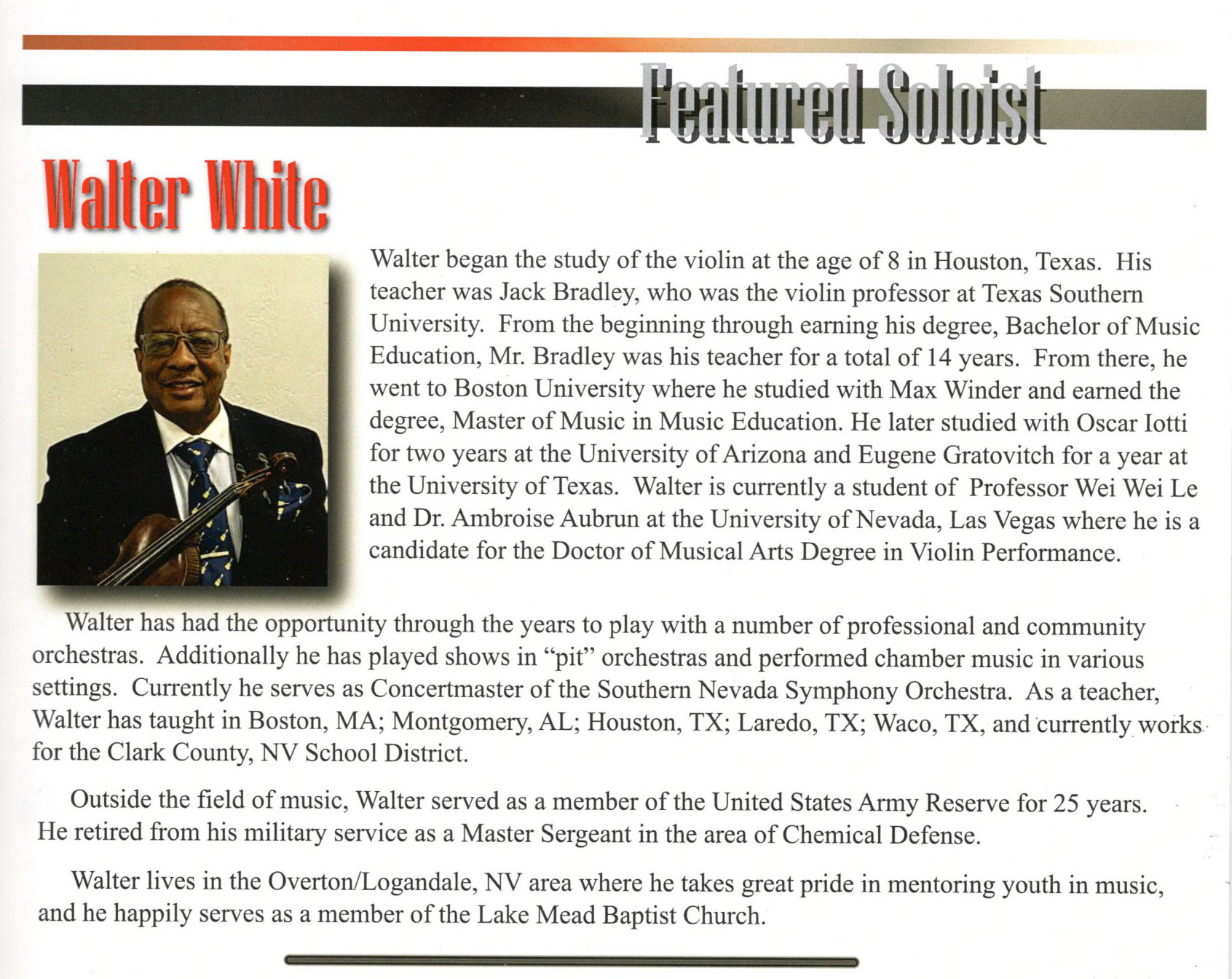 Concert Master Walter White was featured and provided a violin solo playing "Czardas" by Vittorio Monti.
Dr. Selmer Spitzer conducted the orchestra and six pieces from the "Phantom of the Opera" by Andrew Lloyd Webber and "God Bless America" by Irving Berlin were highlighted in the performance.
If you were not able to see and hear the symphony on February 19, 2022, here is a video of the entire performance for your viewing and listening pleasure.
Watch this space for information on the Symphony's next performance on April 23, 2022.