Preelection activities continue to intensify in the Mesquite City Council election contests.
On October 18, 2022, Mayor Al Litman hosted a rally for 3 city council candidates seeking a seat on the city council. The political rally was held at the 1880 Grille at the Canestoga Country Club.
Mayor Litman led off the rally with strong endorsements for the incumbents Sandra Ramaker and Karen Dutkowski and also spoke highly of newcomer Pattie Gallo. The candidates then spoke at length about their qualifications and past service on the council or in various capacities to the community. The rally was attended by 150 plus (biggest meet and greet crowd ever – Al Litman) Mesquite voters, who reacted enthusiastically to their speeches and also engaged with the candidates in a Q and A session. The candidates and the mayor then continued to engage the crowd in an extended city subject matters engagement with the rally participants. The exchanges were pleasant and even a few well-placed jokes were bandied about.
For those that were not able to be there, here is the formal video recording of the event with a recap of the candidates, their qualifications and accomplishments.
The Mesquite Chamber of Commerce sponsored a Mesquite City Council candidate debate on October 12, 2022. The candidate debate is presented here for your viewing pleasure.
Litman also introduced Pattsie Brown who is seeking election to the state office of Public Adminstrator: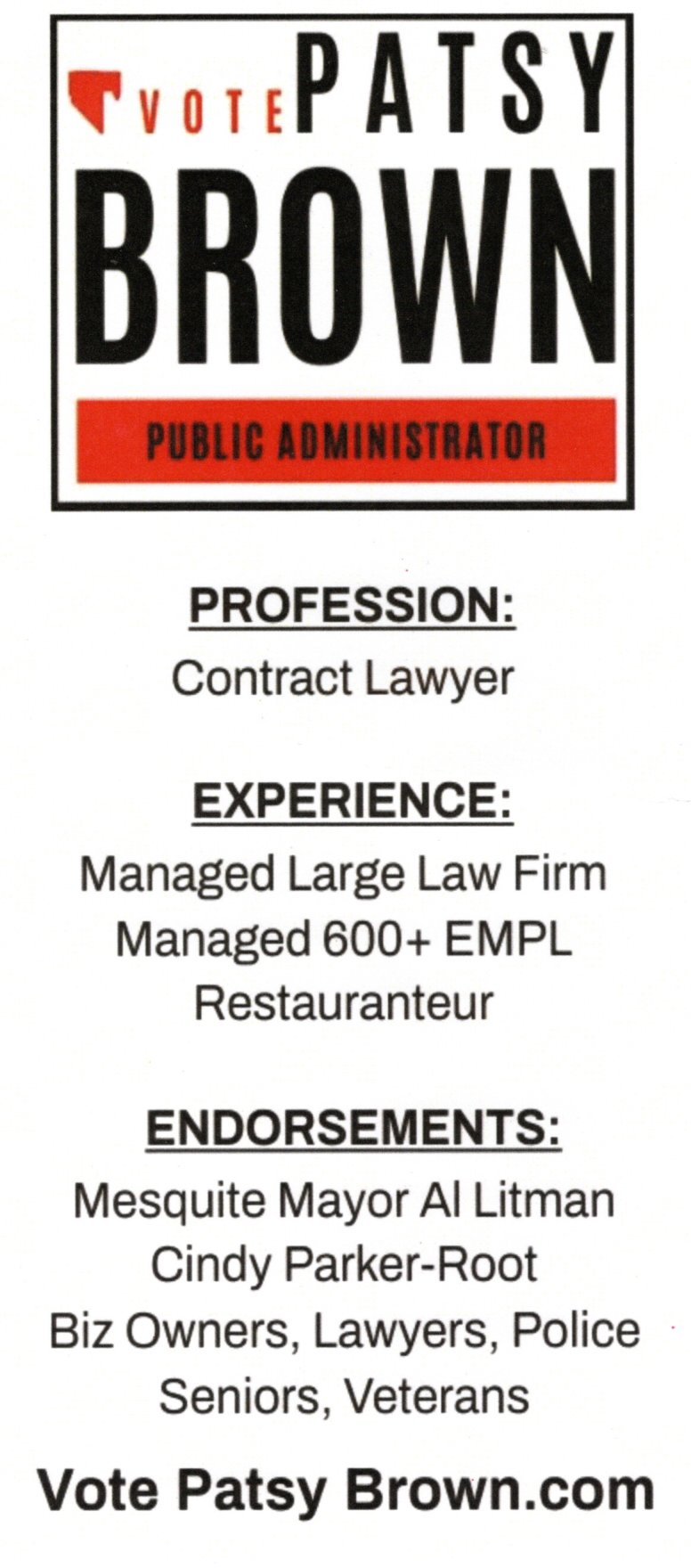 Mayor